Tours
Chinatown Walking Tour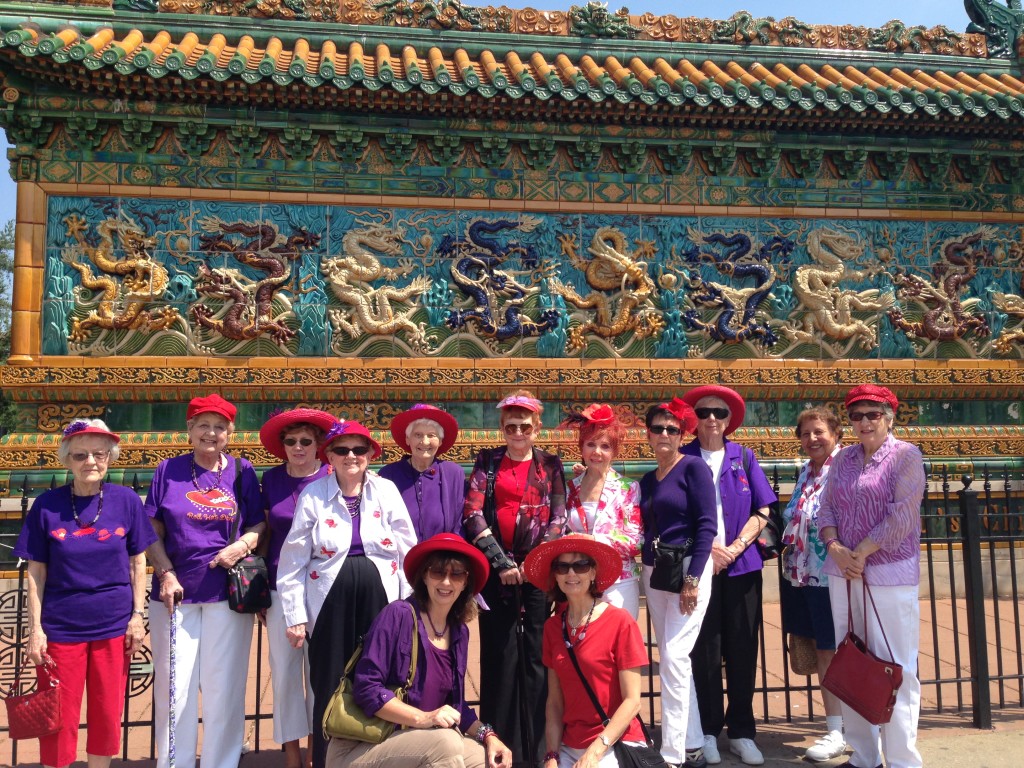 Whether you've come to Chinatown for years or it's your first time, our Chinatown walking tour is ideal for you!
Did you know that Chinatown is home to one of Chicago's largest parks? Have you ever toured Chinatown's Buddhist temple? Our tour ranges between one and one and a half hours and covers all 7-8 blocks of Chinatown. We can arrange tours for large school groups or an intimate circle of friends. If you're looking to end your tour with a delicious meal, we can arrange meals of any size at some of Chinatown's best restaurants at special prices. Call us or email us at tours@chicagocci.com to book today! Our expert tour guides are eager to answer any questions you have, and share the rich culture and history of Chinatown. Our exclusive tour provides an inside look at Chinatown's greatest treasures.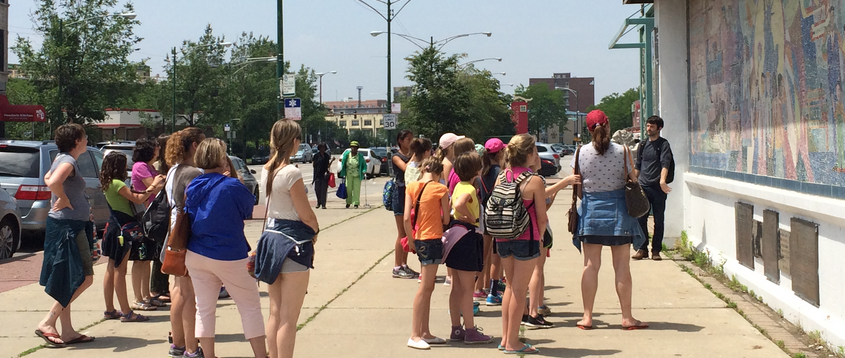 Stops on our tour include:
Nine Dragon Wall: One of just six Nine Dragon Walls in the world, this landmark was gifted to Chinatown by China in 2004.
Chinatown Gate: Marked with the words "the world belongs to the commonwealth," this gate is the entry point into Chinatown's old commercial district.
Pui Tak Center: The former "Chinatown City Hall", this building provides services for new immigrants to acclimate to Chicago.
Chinese Buddhist Temple: Explore this ancient religion in an authentic place of worship.
St. Therese Church: This historical church offers services in English, Italian, and Chinese.
Chinatown Square: Learn about the Chinese zodiac, and what your sign says about you.
Chinatown Mural: Discover the history of Chinese in America through this beautiful hand-painted mosaic.
We offer 1.5-hour public tours from Memorial Day to Labor Day every Friday, Saturday, and Sunday at 10 am. Tickets are $15, call or email to reserve your spot.
We also offer 1 hour private tours all times of the year, tickets are $15/person with a minimum purchase of $100.
For schools, we offer 1 hour private tours at the discounted rate of $80 per group (up to 35 people in a group).
Chinatown Food Tour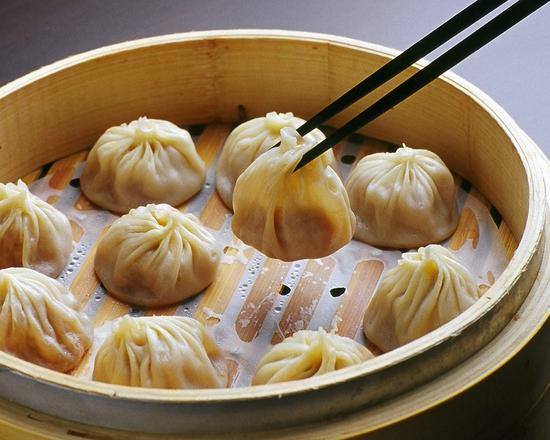 Delve into the world of Chinese culinary arts through an immersive experience at Chinatown's best restaurants. While we are prone to grouping all of these delicacies under the singular term "Chinese food", this tour will open your eyes to the great diversity that exists among traditional Chinese dishes. From the heavy seasoning of Sichuan to the smoked and generously spiced dishes of Hunan, Sampling food from different regions of China is as variable as sampling across multiple countries. Refine your understanding of traditional dishes from the Middle Kingdom, while simultaneously enjoying great authenticity right here in Chicago. Afterwards, soothe your palate with a sampling of traditional Chinese teas from some of Chinatown's oldest shops. Learn of its medicinal qualities while enjoying flavorful blends of leaves from different parts of China.
Cost: $60/person  (4 people minimum)